Check out our best pics from the trip by using the link below:
Colombia totally exceeded our expectations. It is a hidden jewel, a place not yet on the common travel radar. We feel fortunate to have visited when we did, and we hope to get back and explore more of the country, it seems to have so much to offer.
For the brief time we were in Panama, its lush green landscape beckoned, and with more time to explore we likely would have also had great things to say. Its certainly easy to travel for an English speaker, and particularly for Americans since the currency is US Dollars!
Our itinerary on this trip was:
Medellin 2n / 1d
San Gil 3n / 3d (+ Giron 1n)
Cartagena 3n / 4d
Sailing from Colombia to Panama 2n / 1d
San Blas Islands 3n / 3d
Portobelo & Panama City 1d / 1n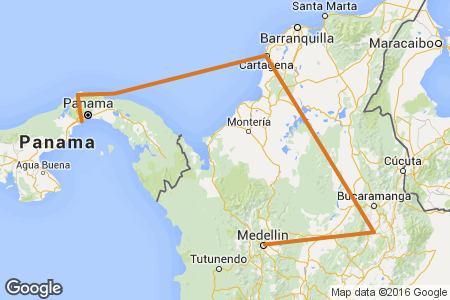 Our reading list from this trip included: